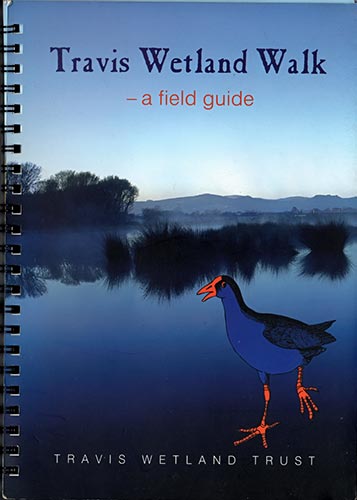 The Travis Wetland Trust has produced a Field Guide that costs $5.
This guide is designed to add interest and information to your 3.5 km walk around Travis Wetland Nature Heritage Park.
It will help answer your questions about what you see and what is happening here through this major conservation project.
Field Guides may be purchased from Christchurch City Council service centres, or you may have one sent to you for an additional $4 postage.
Use the button below to pay with credit card online. The cost is $5.00 each plus $4.00 for postage.
Or if you'd rather pay using internet banking then please use the contact form below to tell us your address and ask us to send you the Trust's bank account number.