---
Work Day Reminder, August 15 2020
The next Travis work day, is Saturday August 15 2020, 9 am – 12:30.
Meet at the Education Centre (the old farm house) near the Beach Rd car park at 9 am. Click on the adjacent location map for a more detailed view.
We'll probably be doing some planting somewhere around the wetland, but plans change with the weather! When we leave the Education Centre to work elsewhere in the wetland a notice board in the porch will indicate where we have gone, if it's not obvious. Please join us.
All tools provided. It's liable to be wet underfoot, so gumboots are advised. If you don't own any we do have some for loan.
---
Latest News
Travis Wetland 2021 Calendar – final reminder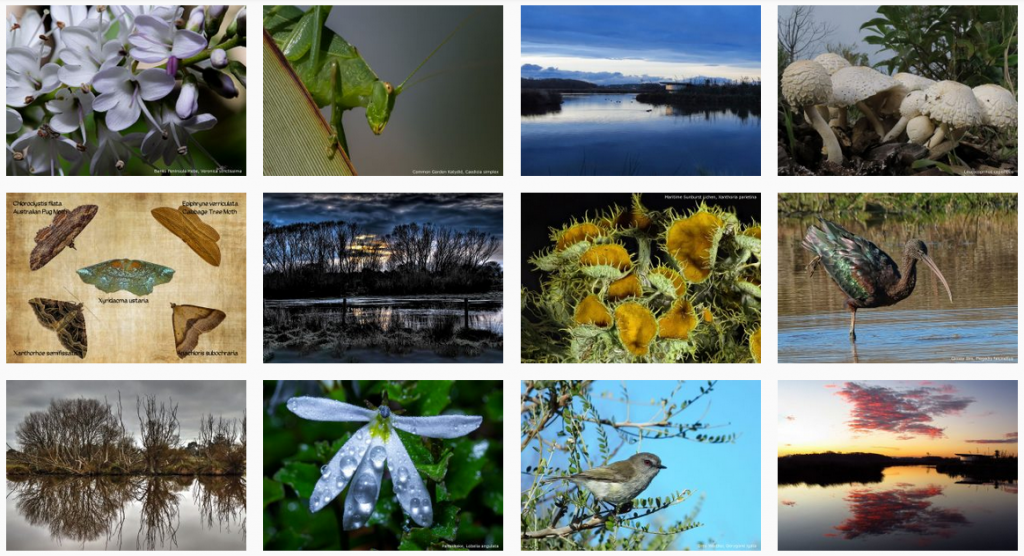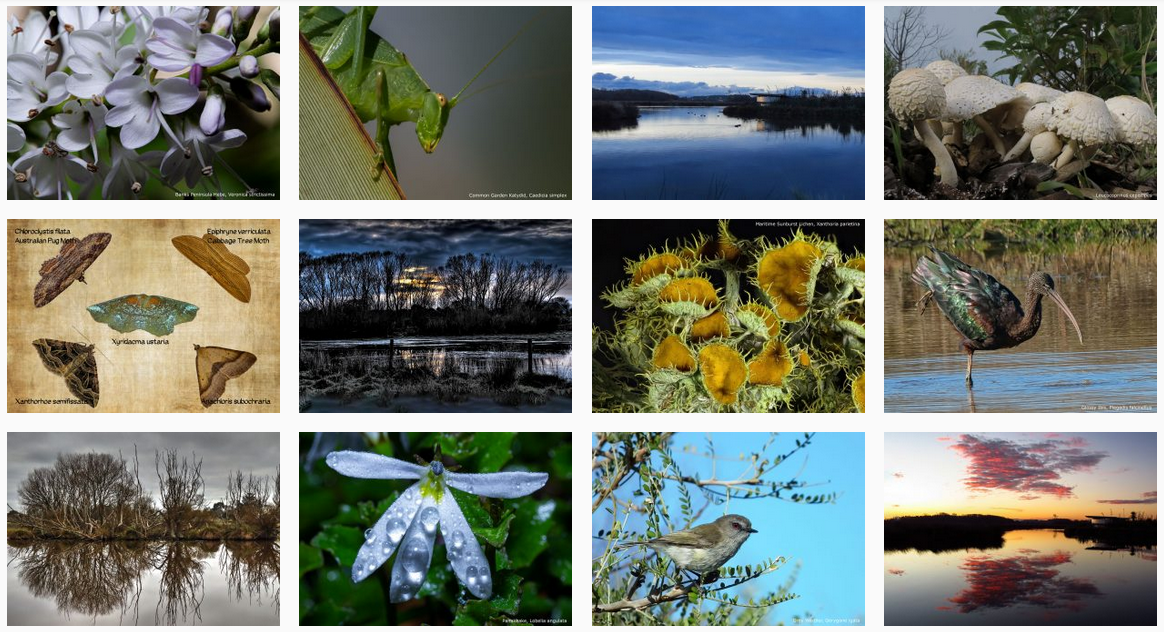 Grahame has selected some of his best images of Travis Wetland for a 2021 calendar. This is to raise funds for the Trust. We plan to have it available for posting out by September this year, in plenty of time for you to receive it and post to friends overseas for Christmas. We'll be taking orders for the calendar, as printing more than we can sell would be a drain on funds, rather than a fund-raiser. Cost will be $20 each plus post and packing within NZ. Collection at a Trust work day will also be an option. To get a better look at the beautiful images and to order calendars look for the Calendar page under Products on the website (traviswetland.org.nz), or if you don't have Internet access call Dave Evans on 366 0628.
---
Work Day, Saturday 18 July
Damp but calm conditions lured 18 keen folk from their beds for the July workday. Approximately 150 plants were driven round to the Mairehau Road car park with the aim on filling some open spots on the dry dune areas north of the track. This area is dry with poor soil structure and plant losses have been relatively high. Sadly theft of newly planted specimens has also become a problem recently.
Soon we were busy planting out taller species such as broadleaf, tōtara, kanuka and ake ake between existing trees and shrubs. It was pleasing to see existing lemonwoods looking healthy as losses in other parts of the wetland have been high in some years. Even better was finding self-seeded lemonwood seedlings growing nearby.
Close to the track and roadside we put in smaller drought tolerant species such as small-leafed coprosmas and mountain wineberry to fill in gaps. Some plants in these difficult areas had died, so it was pleasing to see some young porcupine shrubs (Melicytus alpinus) doing well. On removing combi-guards from them we observed healthy crops of large white berries. These grow within the prickly mass of twigs and provide welcome food for skinks.
Planting progressed rapidly with dry, loose sand providing easy digging near the roadside. Other areas were a little more challenging with rubble, old garbage and roots slowing our spades. Even in a wet July all areas were dry and a keen team with hoses and buckets gave each new plant a good wetting.
Some of us walked back in an anticlockwise direction to visit the newly installed information boards at the bird hide. These are colourful and informative and will help visitors with identification of our key species.
Article: Sue Britain
---
IDEA Services Conservation Team
IDEA Services (a part of IHC) have a Conservation Team based in the cottage adjacent to the Education Centre at Travis. Careful supervision by Craig, the IDEA Services supervisor, ensures that all of his clients reach their full potential and enjoy every day they are at Travis working at tasks within their capabilities.
The group contributes so much to the work being carried out at the Wetland. We do appreciate and thank IDEA for their ongoing support of these very diligent and enthusiastic workers.
As you can see they assist willingly with many everyday jobs. They like to carry & empty water on to needy plants, use the wheel barrows to add bark where it is needed, mow lawns, carry trays and weed and pot new plants at the shade houses. They have a great 'home grown' vegetable garden on site, but they have to compete with the pūkeko for the veges! We have a watched pūkeko strip a corn cob still growing on the plant & devour the kernels! They love fresh juicy peppers too.
The IDEA team enjoy interaction with the Wednesday Volunteers and the regular workers. [As do the pūkeko!!!]
Article and images: Eleanor Bissell
---
Porcupine shrub, Melicytus alpinus
Mention in Sue's report on the July work day of the porcupine shrub reminded me of an amusing encounter I had with this plant. On Boxing Day in 2008 I was above the bushline on the Griffin Range above the Taramakau River, just wandering along on an excursion to an old serpentine mine, when I was stopped in my tracks by a strong fragrance. I looked about and couldn't see anything that in flower near by, so I just carried on. When I was returning late in the afternoon and had forgotten about the morning's encounter, I was assaulted again by the fragrance. This time I searched more carefully and discovered that the smell was coming from an adult porcupine shrub that I was passing. On close inspection I discovered that it had many tiny deep purple flowers giving off a beautiful fragrance.
Wikipedia has this to say about the porcupine shrub: "Melicytus alpinus get their common name, porcupine shrub, from the long, almost leafless, spindly branches which resemble the quills of a porcupine. Its leaves are narrow and generally have smooth margins with a few exceptions with serrated edges, however, they do only have a small amount of leaves and they are only approximately 1cm long. Hard and dense, slow-growing in coastal or alpine areas of southern North Island and the South Island it looks almost leafless. But most of the leaves are sheltered between the stiff interlacing stems as an adaptation to the harsh environment where the plant grows. Leaves are variable, leathery and about 1cm long."
The fragrance is perhaps to be expected as another Melicytus species is Māhoe, whiteywood, Melicytus ramiflorus, which we also plant at Travis and which also has flowers with a strong, pleasant fragrance.
Article and images: Dave Evans
---
New Art at the Bird Hide

New identification panels for the birds found at Ōruapaeroa / Travis Wetland are in place at the bird hide. The drawings are by Dave Gunson, from the book "Which New Zealand Bird?" by Andrew Crowe (Penguin Books). His drawings are wonderfully clear and accurate.

Ngāi Tahu names have been used as many birds are Taonga species. These may be different from names in common use e.g. Raipo (NZ Scaup), Pākura (Pūkeko).
The birds have been grouped according to their species assemblage and the panels have a colourful graphic background which indicates their habitat.
The new panels show off some of the native birds including birds that are rarely seen but which have colonised Ōruapaeroa as restoration has improved habitat. This includes the globally endangered Matuku hūrepo (Australasian Bittern) and a seasonal visitor to the wetland, Pīpīwharauroa (Shinning Cuckoo), which may be heard in Spring when they are searching for Riroriro (Grey Warbler) nests to lay their eggs in.

Thank you to Dave Gunson for allowing us to use his images.
The park map signs have been updated. We are looking forward to track-side plant labels that are arriving soon.
Article: John Skilton