---
Work Day Reminder, July 16 2022
The next monthly work day will be from 9.00am – noon this coming Saturday.
Please make sure we have your attendance recorded and a contact phone number and please let us know if you subsequently come down with Covid and could have been infectious at the time of the work day. Presentation of a Covid vaccine pass is not required. Morning tea will be structured to minimise close contact.
On the work day we'll probably be planting and weeding at the Inwoods Rd entrance. If you arrive late there will be a notice on the Education Centre door indicating where we have gone.
All tools provided. It may be wet underfoot, so gumboots are advised. If you don't own any we do have some for loan. Please bring your own gloves if you can.
---
Latest News
Report on Last Work Day, 18 June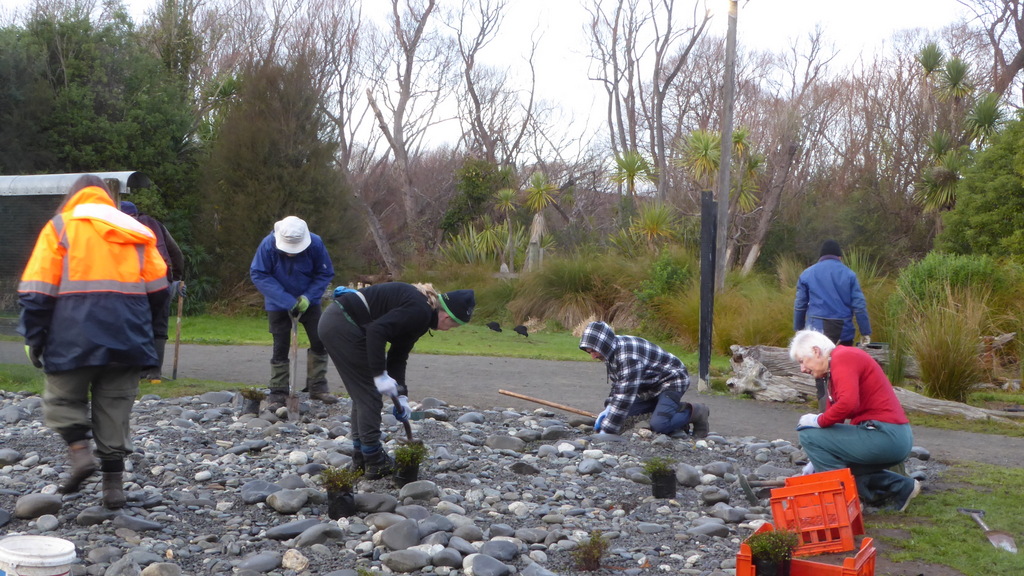 The morning was cloudy but mild for our mid-winter workday and twelve of us turned up for a morning of planting.
To start we headed to the newly created gravel and rock area close to the car park. This spot is for winter copper butterflies who like to sunbathe on small stones. It was warm work moving away the gravel before digging planting holes in the sandy soil. Each of us planted a Muehlenbeckia axillaris then leveled out the gravel. We look forward to seeing these plants grow and attract the butterflies.
Next on the agenda was a brisk walk round to the Inwoods Road entrance for more planting. Existing plants were mostly doing well and we had a variety of dry-loving species to plant in any gaps. These included cassinia, euphorbia and porcupine plants. Some weeding and rubbish collection was undertaken where necessary. A passing family showed interest in our work and helped out with spreading some cassinia seeds. They enjoyed looking for invertebrate life too.
As usual refreshments back at the Ed Centre were well earned. Thanks to all who helped
Article: Sue Britain, Images: Dave Evans
---

Stormwater Protection
I'm sure you're well aware of the need to protect our streams and wetlands from the ingress of pollutants via stormwater. Environment Canterbury has a Be a Stormwater Superhero campaign and the webpage has some useful tips on the potential hazards and how to minimise them.
---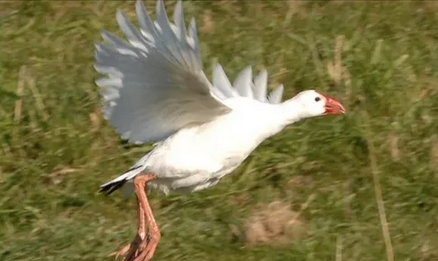 The Curious Case of Waipū's Pale Pūkeko
This is nothing to do with Travis, other than our logo features a conventional pūkeko, but this strange tale is worth reading. Who knew that Lord Howe Island used to have a white gallinule (moorhen) and that white Pūkeko are a real thing?
---
Predator Free NZ videos
Recently I watched a really interesting video on emerging technologies for pest control. The technologies included self-resetting traps and cameras using artificial intelligence for species recognition. With real time species recognition the trap doesn't need to be hidden away in a box because it "knows" not to go off when a non-target species sticks its head in the trap. This means the predator is much less likely to be put off following its nose to the bait and being killed. Predator Free NZ has a great many interesting videos on its YouTube channel.
---
Images from Grahame