---
Work Day Reminder, June 20 2020
At last we can resume work days without restriction. As usual we will be keeping track of who's there, which is in effect contact tracing.
The next Travis work day, is Saturday June 20 2020, 9 am – 12:30.
Meet at the Education Centre (the old farm house) near the Beach Rd car park at 9 am. Click on the adjacent location map for a more detailed view.
We'll probably be doing some releasing or planting somewhere around the wetland, but plans change with the weather! When we leave the Education Centre to work elsewhere in the wetland a notice board in the porch will indicate where we have gone, if it's not obvious. Please join us.
All tools provided. It's liable to be wet underfoot, so gumboots are advised. If you don't own any we do have some for loan.
---
Latest News
Travis Wetland 2021 Calendar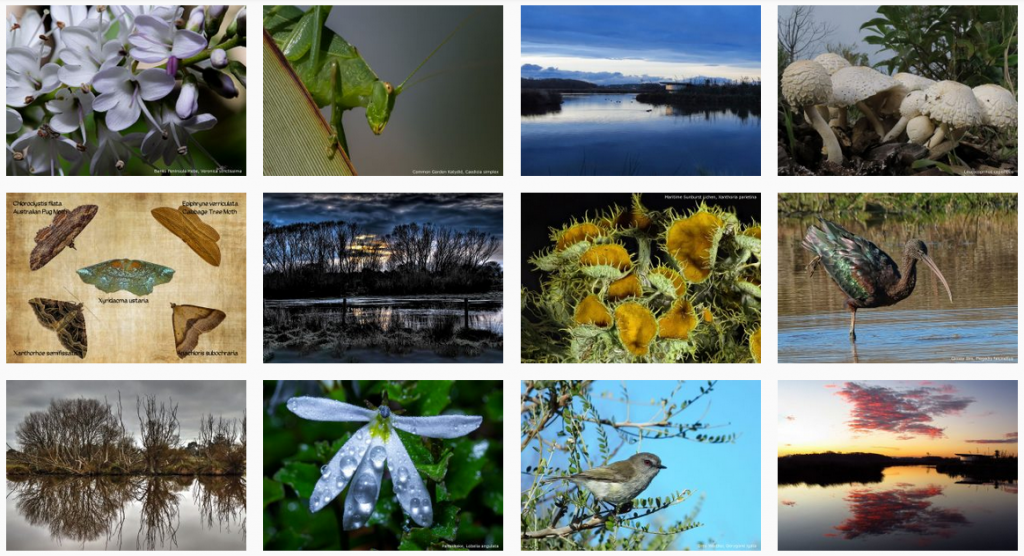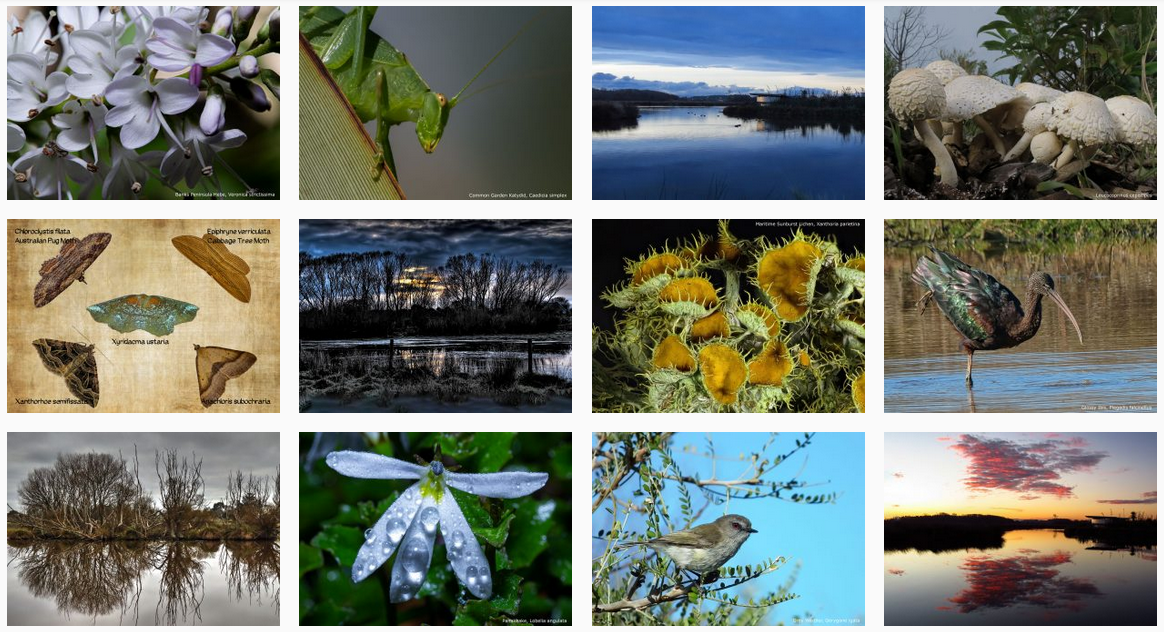 Grahame has selected some of his best images of Travis Wetland for a 2021 calendar. This is to raise funds for the Trust. We plan to have it available for posting out by September this year, in plenty of time for you to receive it and post to friends overseas for Christmas. We'll be taking orders for the calendar, as printing more than we can sell would be a drain on funds, rather than a fund-raiser. Cost will be $20 each plus post and packing within NZ. Collection at a Trust work day will also be an option. To get a better look at the beautiful images and to order calendars look for the Calendar page under Products on the website (traviswetland.org.nz), or if you don't have Internet access call Dave Evans on 366 0628.
---
Threatened Plants to Travis
Two threatened pants were recently planted beside the boardwalk in Travis Wetland for the public to view. These are Drosera binata – a carnivorous plant that eat insects and a swamp daisy Celmisia graminifolia.
This was a significant day that marked many years of hard work by volunteers, propagation by the Botanic gardens and preparation by the CCC Parks team.
Both of these are only found within Christchurch in Travis Wetland and only grow in one small location. Propagating these plants and starting a second population is a significant step in the conservation of these species within Christchurch city.
Everyone involved over many years in the project were present including Eleanor Bissell and the Travis volunteer working group, Travis parks rangers, CCC Ecologist Nick Head, Manaaki Whenua – Landcare Research associate Colin Meurk, Christchurch Botanic Gardens Curator Luke Martin and CCC intern Ashlin Freear. Speeches and a toast (of juice) to the prosperity of the plants were made to mark the event.
Botanic gardens staff, CCC rangers and volunteers have all enjoyed working together to protect these plants and look forward to further increasing the size and spread of these plant populations in the coming years.
Article: Luke Martin, Images: Grahame
---
The Old Bore
We decided it was time to feature a prominent farm relic which has survived! We loved the rusty old pipe at the Beach Rd entrance, from which drips underground water.
2018 saw Rangers Kenny, Dave & Summer-worker Hannah bringing in hefty logs not only to feature, but to protect our very special wetland plants. Logs now form a protective barrier around the edge as best we don't trample there.
Silverstream [near Kaiapoi] volunteers gave us a plant of Gratiola sexdentata a first for Travis Wetland. To make this an interesting thriving community we have added tiny mostly overlooked species. So take a few minutes to see how many different plants you can spot. A native buttercup with a pretty yellow flower in early summer, a native orchid, a native lily, rushes, and some dryland 'tinies' nearer the large information sign. Of course you will spot 'weeds' too — we are working on them!
Now not only ducks & pūkeko enjoy the water but our bush birds have joined the queue waiting for an opportunity to bathe, especially on those hot days we have had. The sparrows queue, splash, then go & roll in the dust bowls! We have even watched at close range a bellbird cooling off!
Article: Eleanor Bissell, Images: Grahame and Eleanor
---
Recent Observations
Images: Grahame Bell