---
Work Day Reminder, November 20 2021
Provided the Covid alert levels don't worsen before Saturday (20 November) the usual monthly work day will be held at Travis from 9.00am – noon.
We will remain outside as a group and maintain the necessary social distancing. Please scan the QR code at the door of the Education Centre or fill out a contact tracing form. Morning tea will be structured to avoid close contact.
I hear we will be dealing to a big patch of ivy this month, somewhere near Frosts Rd. If you arrive late there will be a notice on the Education Centre door saying where we have gone.
All tools provided. It may be wet underfoot, so gumboots are advised. If you don't own any we do have some for loan. Please bring your own gloves.
---
Latest News
Report on Last Word Day, 16 October
We had a fine morning for our task of enhancement planting under the trees at the turn off to the bird hide. Seventeen people assisted with planting around 90 specimens, covering a variety of species.
Those with the tallest gumboots got to plant flax in very wet spots close to the pond. Others put in some more unusual species such as weeping matipo, mountain horopito, sprawling leafless clematis and ground-cover ferns. Larger species such as wineberry, lacebark and tree fuchsia were also planted.
Some of our more energetic folk transported barrow-loads of bark chips to cover newspaper and slow weed growth around native plants. Willow rounds were put in place to become habitat for invertebrates. These will delight children who can turn them over to see what lurks beneath.
Existing tree nettle (Urtica ferox) was in fine spring growth, with its long white leaf hairs stinging a few of the unwary. Luckily it is also a food plant for caterpillars, such as those of the endemic Red Admiral.
Clematis foetida plants were resplendent with yellow/green flowers and a shining cuckoo was heard, confirming the arrival of spring.
Thanks to everyone who helped. This was a great effort which will increase the biodiversity of the area.
Article: Sue Britain, Image: Grahame
---
Pegasus Health Care Group at Travis
Not only do these people care for people's health, they also care about the environment they live in and proved it in spite of difficulties.
They were determined to have input into the care of Travis; third time lucky! Firstly a Covid lock down took charge, next date was struck by a rain event. Donna made the call to try for the following Monday.
A sunny morning it happened; the happy, chatty group busily added to the plants growing at Travis. Carex secta [pukio] and Cyperus ustulatus [umbrella sedge] were added in the wetter part off Mairehau Road.
Closer to Top Seat at the Dunes in the drier sandy area. Melicytus [porcupine plant], Carmichaelia australis a [native broom], Clematis afoliata [a leafless one] with small cream coloured flowers, Astroderia richardii, [Toetoe], Discaria toumatou [matagouri] and Sophora microphylla [kowhai] were planted.
Thank you so much team —we appreciate and value your input.
Well done after the setbacks!!!
Article and image: Eleanor Bissell
---
Travis Cards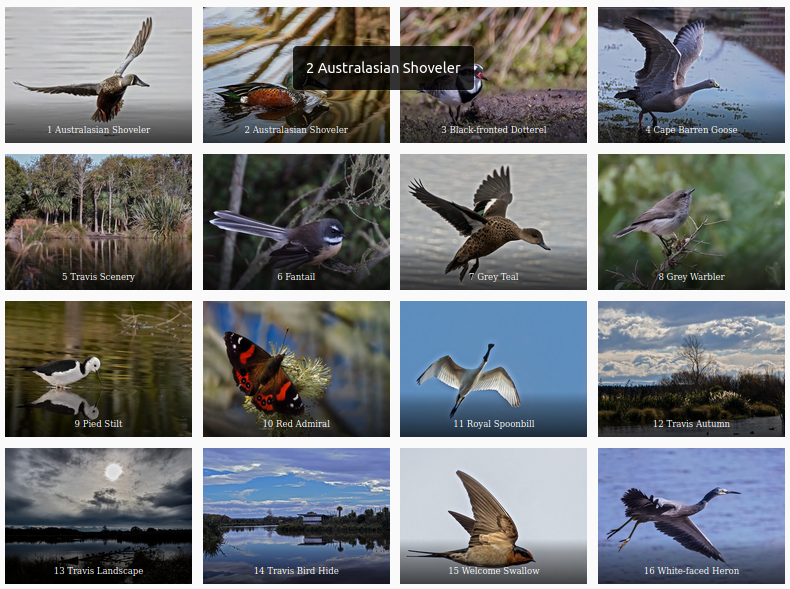 The Trust has had a fresh set of blank (inside!) cards printed using Grahame's beautiful images of Travis Wetland and its wildlife. We are very grateful to Grahame for making his images available to us for fundraising purposes and even putting the print-ready files together.
Cards cost $4 each, or 6 for $20, and include an envelope for posting. All proceeds go to the Trust. Cards are available for purchase via the website; postage costs $5 per order.
---
Sequestering Carbon in Urban Wetlands
At the Travis Wetland Trust AGM in October the after-meeting speaker was Lincoln University PhD candidate Shachi Bahl. She spoke about the research she has been carrying out at wetlands around Christchurch, including Travis. Her work focuses on optimising carbon storage in urban temperate freshwater wetlands, where the carbon is stored in both the plants and the soil. Wetlands cover only 5-8% of the worlds land area, but store 20-30% of terrestrial carbon. When the ground is wet it tends to be anaerobic, which prevents oxidation of the carbon deposited and hence more carbon is stored.
Shachi is studying the arrangement of plant communities and how much carbon is stored by them. This is done through intensive sampling: 200 sites where the vegetation communities have been recorded and 22 sites where the soil is sampled at 3 different depths. A huge amount of data! Shachi's initial estimate is that there is 41,000 tons of carbon stored in soil at Travis to a depth of 90cm. In addition to the soil carbon is the carbon stored in the vegetation. Ultimately the aim is to be able to design urban ecosystems that optimise the storage of carbon and mitigate climate change due to carbon emissions.
Shachi's talk was illustrated by her beautiful sketches of the wetland. Once Shachi has completed her PhD we hope to report again on the complete findings.
---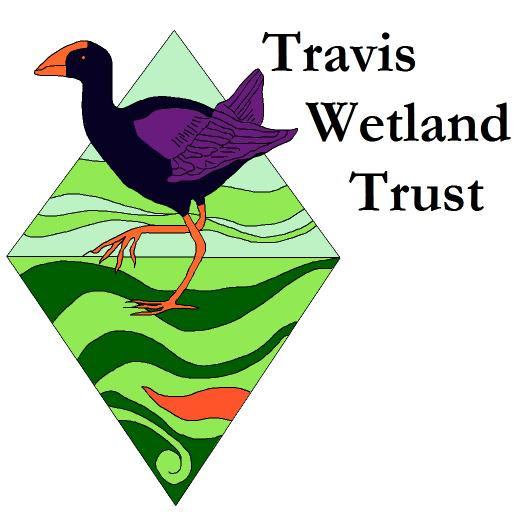 Subscriptions
The Travis Wetland Trust 2022 financial year began in July. Subscription renewal forms were mailed out last month to those who had not already paid a subscription for the 2022 year. Many thanks to those of you who have already responded to the call. If it has slipped your mind then this is a gentle reminder. Subscriptions and donations may be deposited into the Travis Wetland Trust account at Kiwibank: 38-9018-0341728-00.
Subscriptions may also be paid by credit card on the website page "https://traviswetland.org.nz/contact/membership-form/" or with cash at the AGM. Call the treasurer if you have no suitable way to make a payment. Please help the Trust continue its restoration work at Travis Wetland by paying an annual subscription and/or making a tax-deductible donation.
Dave Evans, treasurer@traviswetland.org.nz, 366-0628 (H) 021-043-7128
---
Recent Images from Grahame