---
Work Day Reminder, October 16 2021
Provided the Covid alert levels don't worsen before Saturday (16 October) the usual monthly work day will be held at Travis from 9.00am – noon.
If we are still at Covid level 2 we will remain outside as a group and maintain the necessary social distancing. Please scan the QR Codes at the door of the Education Centre or fill out a contact tracing form. Morning tea will be structured to avoid close contact.
I'm not sure what we'll be doing, so if you arrive late there will be a notice on the Education Centre door saying where we have gone.
All tools provided. It may be wet underfoot, so gumboots are advised. If you don't own any we do have some for loan. Please bring your own gloves.
---
Latest News
Trees for Canterbury Planting Day, 18 September
This was our biggest planting event of the year, so it was great to be at Covid Level 2 to host the 75 or so keen folk who came along. The weather was kind, with a cool easterly breeze, and volunteers got a good look at the wetland on the walk around to our planting site.
Gumboots were necessary to wade through a stream and slither in the mud to the site west of the main pond. This area gives different views from the those seen from the track. The pond edge has a lot of European grass and is prone to invasion by weeds such as hemlock. Our aim was to plant some water-loving native plants to shade out the grass and weeds.
Trees for Canterbury provided most of the 800 plants for the day. They have supported Travis in this way for over 2 decades and their network brings in many keen volunteers for us too. Thank you TFC.
Volunteers of all ages were soon very busy digging holes in the muddy ground. Several trips were made to bring in more plants to match their enthusiasm. Species included flax, mataī, kahikatea, lacebark, Coprosma propinqua, kohuhu and broadleaf. Many plants were also fitted with guards as protection against wind and weed growth.
Some of our youngest volunteers enjoyed the prowess of the electric light utility vehicle used to bring in plants and supplies, spraying muddy water in its wake. Ecologist Colin Meurk thought it would be a good idea to take Travis Wetland Trust chairman Sean Ward back to the car park via the same route as the vehicle. This short cut turned out to be a deep cut that was a challenge for gumboots. Luckily nobody did a face-plant.
Sadly, we were not able to provide refreshments for planters this year due to Covid restrictions. Colin Meurk, John Skilton (park ranger) and Robin (Trees for Canterbury) spoke briefly to thank everyone and give a brief history of work at Travis and hopes for the future.
Thanks to everyone. Hopefully we will be able to provide an extra special barbeque next year!
Article: Sue Britain, Image: Dave Evans
---
St Albans School donation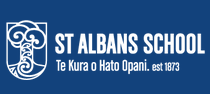 Recently the Trust was delighted to receive a very generous donation from the Year 3/4 students from Kererū North at St Albans School. They had a bake sale to fundraise as a way to support their learning around the importance of looking after water in our ecosystems. They then voted to contribute the funds they raised to Travis Wetland Trust. We are very grateful that they chose to support our work at Travis Wetland.
---
Travis Cards
The Trust has had a fresh set of blank (inside!) cards printed using Grahame's beautiful images of Travis Wetland and its wildlife. We are very grateful to Grahame for making his images available to us for fundraising purposes and even putting the print-ready files together. Here is a couple of examples of the outer sides of the cards:
Cards cost $4 each, or 6 for $20, and include an envelope for posting. All proceeds go to the Trust. Cards will be available for purchase at the AGM and via the website next month (reminder in next newsletter).
---
Travis Wetland Trust Annual General Meeting
The Travis Wetland Trust Annual General Meeting will be held at 7pm on Tuesday 19th October at the Travis Wetland Education Centre, 280 Beach Rd. This will be a very brief affair and will be followed by a cup of tea / coffee and a bite to eat (more on this below).
After supper Lincoln University PhD student Schachi Bahl will speak about her research on carbon sequestration in freshwater wetlands, including Travis Wetland.
It's looking likely that we will still be at Covid alert level 2 at the time of the AGM. To meet the Covid regulations we are making the evening a members-only private social gathering. There won't be difficulty meeting the 100 person limit. There is a QR code for scanning at the door and there will be a sign-in sheet for contact tracing purposes. According to the requirements for private social gatherings under level 2: "You do not have to wear a face covering when going to a party or private social gathering, but we encourage you to wear one." We will take steps to make sure the AGM, talk and supper are as safe as possible.
As an added attraction there will also be a chance to win a recently released book 'The Lonely Islands', by Christchurch author Terry Thomsen. This book covers the evolution of plant and animal life in NZ, discussing plate tectonics, fossil finds, DNA analyses and much more. It's a great read!
---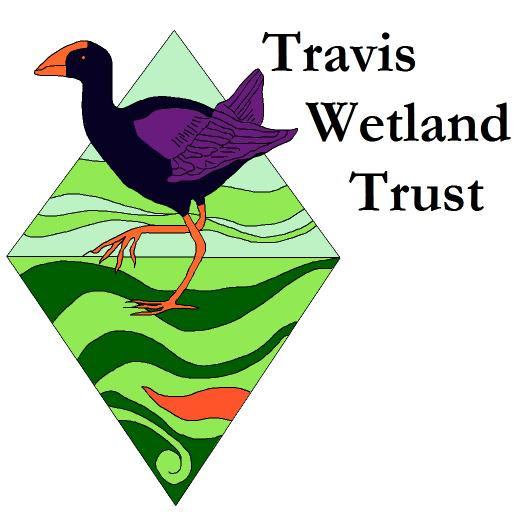 Subscriptions
The Travis Wetland Trust 2022 financial year began in July. Subscription renewal forms were mailed out last week to those who have not already paid a subscription for the 2022 year. Subscriptions and donations may be deposited into the Travis Wetland Trust account at Kiwibank: 38-9018-0341728-00.
Subscriptions may also be paid by credit card on the website page "https://traviswetland.org.nz/contact/membership-form/" or with cash at the AGM. Call the treasurer if you have no suitable way to make a payment. Please help the Trust continue its restoration work at Travis Wetland by paying an annual subscription and/or making a tax-deductible donation.
Dave Evans, treasurer@traviswetland.org.nz, 366-0628 (H) 021-043-7128
---
Recent Images from Grahame