---
Planting Day Reminder, Sept 19 2020
The next Travis work day, is Saturday September 19, 10 am – 12:30. This will be our big Trees for Canterbury supported public planting day, hence the later start time.
Meet at the Education Centre (the old farm house) near the Beach Rd car park at 10 am. Click on the adjacent location map for a more detailed view.
We'll be planting down at the southern end of the wetland in the Tōtara/Mataī forest area.
There will be plenty of room for social distancing under the Covid Level 2 restrictions, but volunteer numbers may be limited, so arrive early. You will be required to sign in when you get to the event, and there will be QR codes for Covid tracking sign in.
All tools provided. It's liable to be wet underfoot, so gumboots are advised and given the Covid situation please bring your own gloves.
---
Latest News
Work Day, Saturday 15 August
This fine though chilly morning saw a turnout of 20 keen folk for a spell of planting near the picnic table at Mairehau Road . Our planting area was in a very swampy spot which had been cleared of long grass on the southern side of the track.
Eleanor's intentions to start by watering some dry area plants was thwarted by the discovery of frozen hoses. The rest of us tried to plant in the sunny areas first and work proceeded very quickly due to the ease of digging. We planted around 200 plants with the dominant species being Carex secta (makura sedge) which we know grows fast and does a great job of crowding out weeds such as Bidens frondosa (Beggar's tick). This difficult weed grows tall and lush in summer with red dahlia-like stems. In winter the stems have dried out and we did our best to avoid contact with them and spreading their barbed seeds via our clothing.
Other species planted were cabbage tree, manuka and Coprosma propinqua. We finished our task sooner than expected and Colin gave us a brief talk about the ecology of this part of the wetland and the challenges of controlling weed species. It was a great day to look towards the centre of the wetland and see the healthy expanse of Carex secta glowing red in the winter sunshine. Despite the early cool temperature we were reminded that spring was just around the corner by the amorous activities of pūkeko.
Some of us stopped on the walk back near the large weeping willow tree and pulled out some honeysuckle vines that were covering the sedges. The vines were tough and we had to take care not to fall into nearby ditches while pulling hard on them.
Back at the Education Centre we enjoyed a wide range of refreshments and the usual chatter before heading home. Thanks everyone.
Article: Sue Britain, Image: Dave Evans
---
Evan Smith
We were greatly saddened last month to hear of the passing of Evan Smith, a staunch campaigner for the eastern Christchurch environment. Travis Wetland Trust president Colin Meurk knew him well and gives the following tribute to him.
I admired the role that Evan took on as advocate and hero for the forgotten people of the Ōtākaro-Avon River red zone; for people who were horrendously impacted and shell-shocked by the 2010/11 sequence of Christchurch earthquakes. My admiration was only heightened, listening to the stories about him at his way-too-soon funeral last Friday. Clearly, he always had a calling to serve his whanau, his community and, for many years, the down-trodden and dissolute in London. He did this, alongside a punk rock lifestyle, overcoming serious personal challenges along the way, and emerged down-under to serve the people and environment of eastern Ōtautahi-Christchurch with a vision to preserve their history. He had started a career in zoology and health but was disillusioned with the rat race and chose a different path. Of course, this background interest and expertise in ecology prescribed his passion for enriching the Ōtākaro green corridor – including for the mahinga kai of mana whenua, but also providing the graphics for an earlier rendition of the proposed Eco-Sanctuary (below). Yes, he was a graphic artist, musician, dance exponent – of sorts – he certainly grooved, computer consultant, and good Samaritan, among his many qualities. There was also a stubborn streak identified; but that's often needed to push through the bureaucratic quagmire with fundamentally sound, moral and socially supported principles. His legacy, promised by local politicians, is that green will be the predominant colour, nature a predominant life force, and the essence of community will prevail along the Ōtākaro corridor.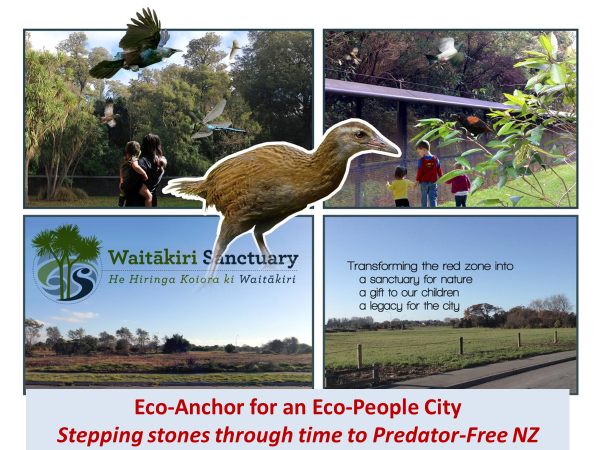 Tributes to Evan can also be found on Stuff and in ECan news.
---
Pest fish
I was interested to hear a recent item on RNZ about the man who "between the 1960s and late 2000s went on a one-man crusade, releasing thousands of invasive fish into New Zealand's rivers, lakes and streams".
"Stewart Smith was a devout communist with a stubborn streak a mile wide, a conspiracy theorist who spent years locked up in a conscientious objectors camp, and an environmental imperialist dedicated to the cause of 'improving' recreational fishing in New Zealand."
Perhaps it was he who introduced Rudd to Christchurch and they were detected at Travis Wetland by ranger John Skilton in 2008. Over one night in April 2008 a total of 381 Rudd were caught at Travis and nets have been set overnight a couple of times each year ever since. The nets have to be set in the evening and pulled out first thing in the morning to avoid catching birds. You can read more about this in the July 2008 newsletter and see videos of the fishing on the website too.
The good news is that the number of Rudd caught each year declined rapidly to the point where none have been caught for the past several years.
Article: Dave Evans
---
Recent Images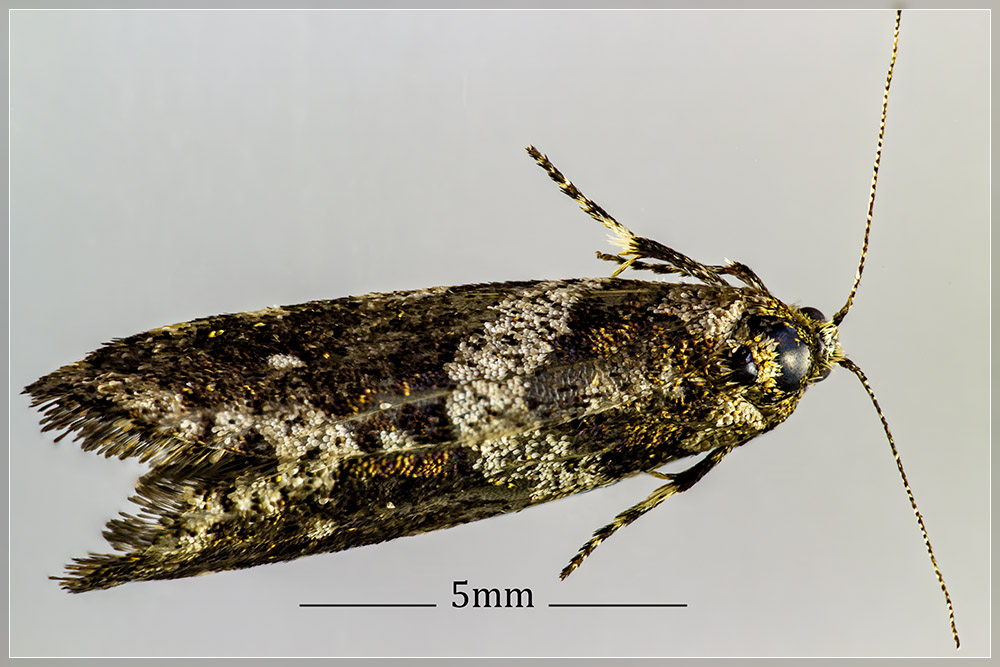 Images: Grahame