---
Planting Day Reminder, September 17 2022
The next monthly work day will be the big annual Trees for Canterbury planting day from 10.00am – noon this coming Saturday.
Due to the need for a big, relatively dry space for a big group of people the planting is on the other side of Travis Rd from the wetland in ANZAC Reserve.
ANZAC Reserve is remnant of a larger wetland that was continuous with Ōruapaeroa/Travis Wetland to the Ōtākaro Awa (Avon River). The reserve, on both sides of State Highway 74, is still an important link that enables water, native fish and birds to move between the river and the wetland. It is recognised by Ngāi Tūāhuriri as a mahinga kai site, especially as a breeding site for Īnanga.
We will be adding to the area planted a few years ago by the Avon/Ōtākaro Network.
Access is via Brooker Ave (off New Brighton Road) with parking there and on Corserland Street (There will be signs directing you to the event).
There will be a BBQ for volunteers after the event, and portable toilets on site.
Please bring gloves and wear gumboots if possible!
---
Latest News
Report on Last Work Day, 20 August
Sixteen keen people turned up on this cloudy morning for some planting on the wetland side of the Mairehau Road dunes. Our main mission was to plant around 120 Carex secta plants, grown from seed sprinkled in the central wetland in 2021.
The chosen site was a very soggy, grassy spot below the track. Planting and placing protective guards proceeded rapidly, and the toing and froing of enthusiastic planters soon turned the entry point into a quagmire. Nobody sank or did a face plant, though one person got stuck and temporarily lost a gumboot.
A small number of large flax plants, transplanted from near the bird hide, were also planted in a nearby site.
With planting over we kept busy with weeding. The moist ground made it easier than usual to pull out long-rooted species like mallow, nightshade and hemlock. It was good to remove the new growth of these problem plants before they become large and woody. New growth of vetch and fumitory were also removed as they began their attempts to climb all over the natives.
An interested young family helped us put out some small samples of wool fibres to help birds with their nest building. The sun had appeared for our walk back and we noted spring colour in the form of kōwhai flowers and exotic blooms like violets and pink-flowering eucalyptus.
The sunshine made our refreshments back at the Education Centre especially enjoyable. Thanks everyone.
Article: Sue Britain, Image: Dave Evans
---
Compare Travis 1950s to present day
GIS wizard Jane Meiforth created this "slider" that makes it easy to compare Travis Wetland as it was in the 1950s with how it looks today. You can slide the dividing line back and forth across the screen to change between historic and present images. You can also zoom in and out with the wheel of your mouse. The transformation is astonishing and it's great to be able to see exactly where things were "back in the day".
---
Clematis at Travis Wetland
New Zealand has 8 to 10 native species of clematis and,unlike species from other parts of the world, they have male and female flowers on separate plants. We are lucky to have specimens of 4 species at the wetland.
The best known is C. paniculata, which thrives in many native forests. It has large white flowers with shiny petals that reflect sunlight beautifully.
Another is C.foetida which, despite its name, has sweet smelling greenish yellow flowers.
C. quadribracteolata likes dry places and also has strong smelling flowers of a dull light purple colour.
C. afoliata is leafless and resembles a tangled bundle of wires. Large specimens can be seen at Kaitorete spit. Its flowers are tiny and cream coloured.
Keep a look out for these plants during spring flowering season. At Travis they are likely to be fairly close to the ground as the plants are still young. Hopefully you won't see C.vitalba, the invasive weed known as Old Man's Beard.
Article: Sue Britain, images: Grahame
---
The last stand of the monster koi of Kāpiti
Nothing to do with Travis, but a ripping yarn to remind us that we don't want pest fish infesting "our" wetland. Have a read of this interesting tale from DoC ranger Rob Cross about the hunt for a giant koi carp (likened to the Loch Ness monster) in a pond on the Kāpiti coast. He writes: "Koi carp are terrible pests. Basically, they're pond possums, an introduced menace whose feeding and breeding trash aquatic ecosystems and destroy biodiversity."
---
Godwits arriving!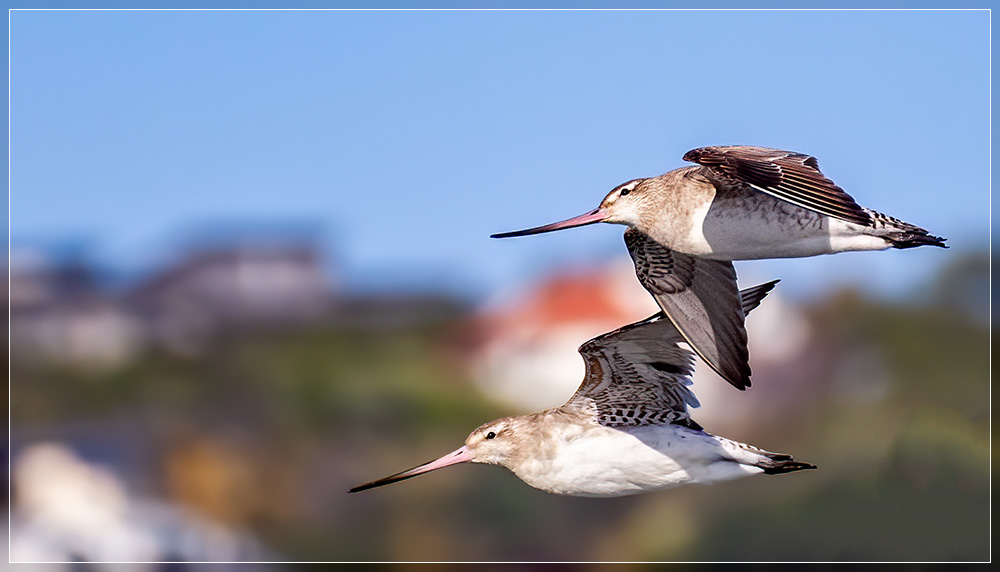 You know it's spring when the godwits start arriving. At the estuary, not Travis. https://www.stuff.co.nz/environment/129816989/hundreds-of-godwits-touch-down-in-christchurch-after-flying-nonstop-for-8-days-from-alaska
---
Images from Grahame